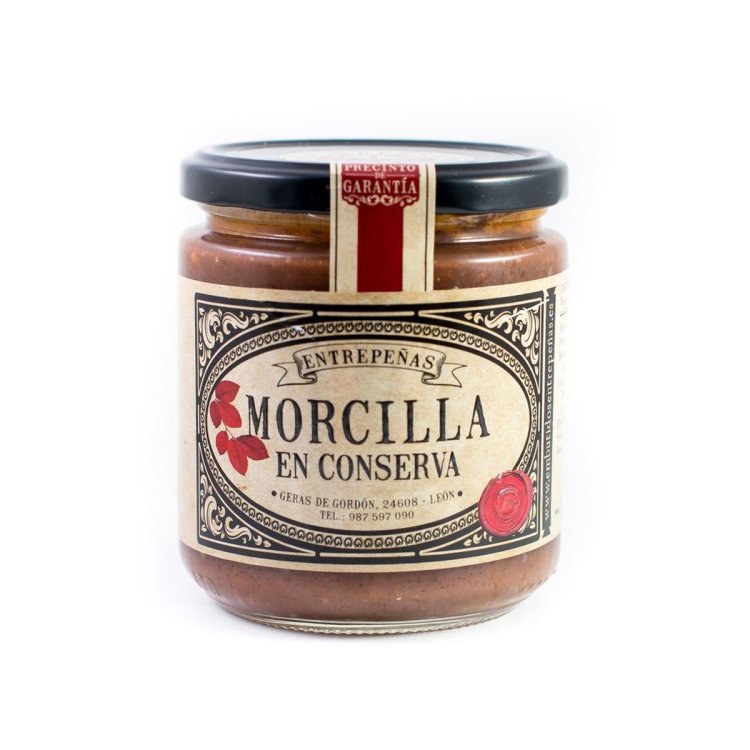 Description of product
Spanish traditional Blood sausage or black pudding in jar is our newest product which combines tradition and innovation. The Blood sausage or black pudding is a typical sausage of the slaughter season, once part of the staple diet of the poorer classes and a real treat today. In Leon, it is made with lard, bread crumbs, pork blood, a good proportion of onions, garlic, paprika and salt.
It is submitted to a heating process and then introduced in the jar instead of the usual gut. It only needs to be heated, either in the microwave or in the pan. You are just two minutes away from having one of the best Spanish blood sausages you have ever tasted. Spread on a slice of bread or use it as principal ingredient for your recipes. Amazing!