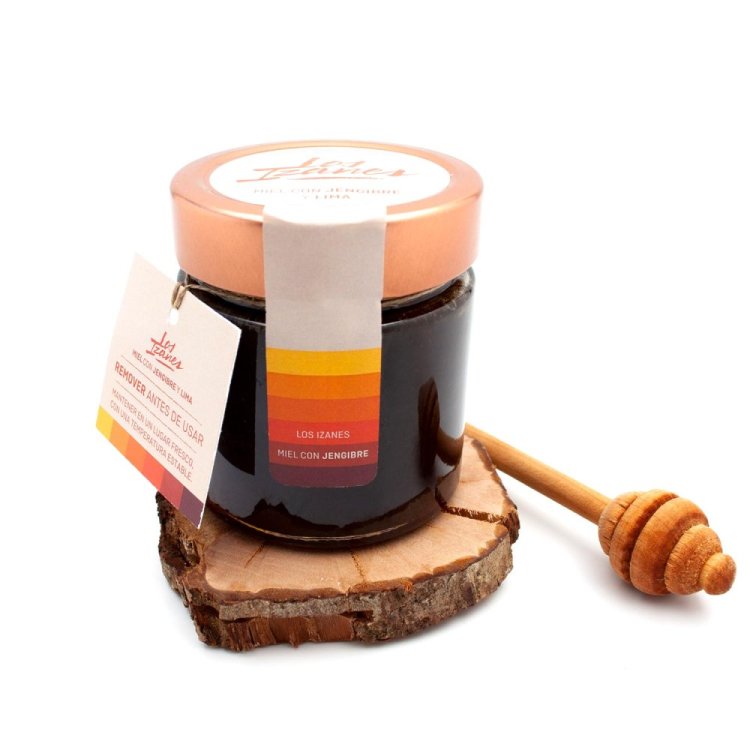 Description of product
Much more than a refreshing flavor and an intense aroma!
This new combination of honey, made by the Izanes in the Omaña and Luna Biosphere Reserve, has the refreshing flavor of natural lime and ginger, grated, and united so that you can enjoy its flavor and its multiple properties.
Natural ginger and lime to achieve not only this unmatched and fresh flavor, but thanks to the mixture all its properties are kept intact, which, together with natural honey, make this combination a perfect tandem to boost your immune system and help you with the typical winter ailments, cough, sore throat...
If you are passionate about the combination of exotic, Asian, fresh and natural flavors, honey with lime and ginger is yours. Do not miss it!
Perfect to pair with salmon, foie, or on toast with bread and olive oil.
With honey from the Omaña and Luna Biosphere Reserve.
Ingredients
Honey with lime and ginger
Ingredients
Stir before use
Keep in a cool place with a stable temperature
Nutritional information
| | |
| --- | --- |
| Valeur énergétique | 1314kj /315kcal |
| Graisses | 0 g |
| Hidrates de Carbone | 78,2 g |
| dont le sucres | 78,2 g |
| Protéines | 0,5 g |
| Sel | 0,05 g |
< Back