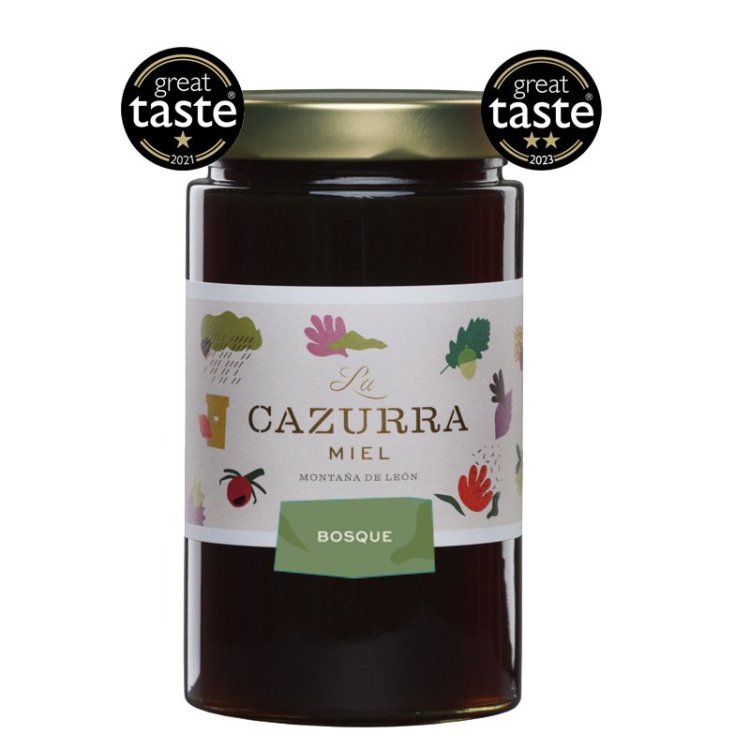 Description of product
Can you imagine all the essence of our most magical forest in the Alto Bernesga Biosphere Reserve in a jar?
Well, we have it in Entrepeñas, with 2 stars in the latest edition of Great taste and the "gold" award at the Honey London awards, this honeydew combined with nectar from other flowers such as heather and blackberry gives rise to an exceptional product that will delight all family members.
Behind this family business in our beloved environment, there is an exciting project and a very strong commitment to the rural world and the defense of the environment, but above all there are people...Alberto and Leticia, two lovers of the world of beekeeping who one day They decided to undertake to turn their passion into their profession.
Their apiaries are located in the León mountain, in the Alto Bernesga and Omaña and Luna Biosphere Reserves, in ecosystems free of intensive cultivation, pollution and pesticides, which is why they are included in the Biosphere Reserve Brand, because it symbolizes a certificate of environmental quality as they are considered protected spaces.