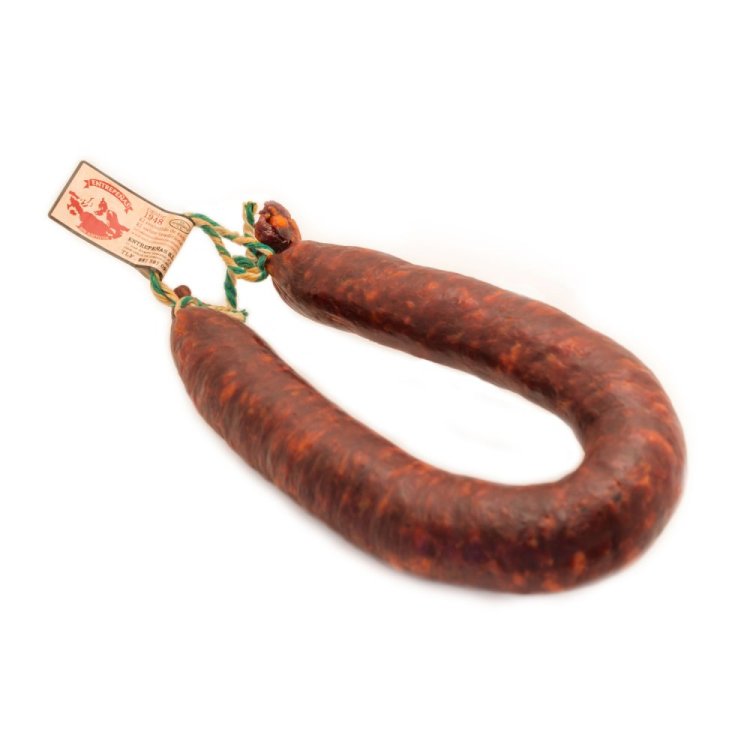 Description of product

Stewed chorizo, made by adding mostly pork head meat. This product is the best suited for cooking (for stews, cooked, fried ...).
Conditions of Use/Expected Use
Cook before eating
Store in a cool, dry place.
It is recommended to remove from vacuum 15 minutes before consuming.
The bag may lose vacuum for different reasons. This will not be a reason for a claim after 10 days of delivery. If a veil of white mold appears from the ripening process (harmless to health), it can be cleaned with a damp cloth or oil and consumed safely.
Ingredients
Lean pork (ham), bacon, paprika from La Vera D.O., fresh garlic in nature, Mediterranean salt, natural tripe.
< Back