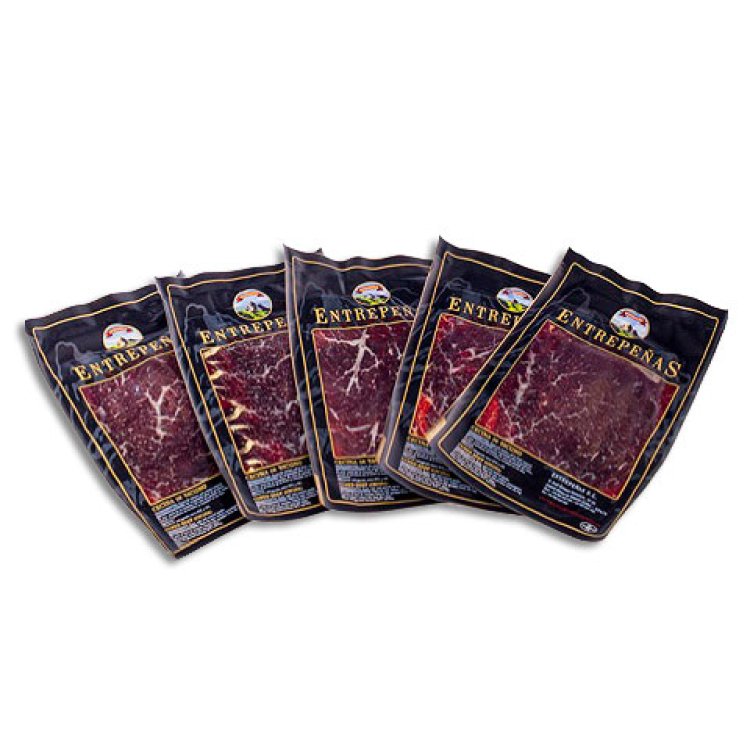 Description of product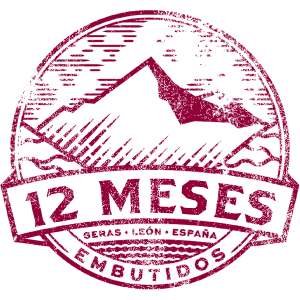 We offer you a whole Cecina de Leon reserve sliced in 23 vacuum packed packages of +/- 200g each. This is an outstanding and exclusive product which you won't find anywhere else.
The Cecina de Leon "reserva" from Entrepeñas undergoes a curing process of more than 12 months (up to 22 months) compared to the 7 months of the "Cecina de Leon". Its main characteristics are a greater fat infiltration and lower humidity, a more intense color and a denser texture. Cecina Entrepeñas has been certified for many years as an IGP (Protected Geographical Indication). Cecina "Reserva" Entrepeñas is differentiated with a band referring to the name "Reserva" and the maxim "mas curación más calidad" ("more curing more quality").