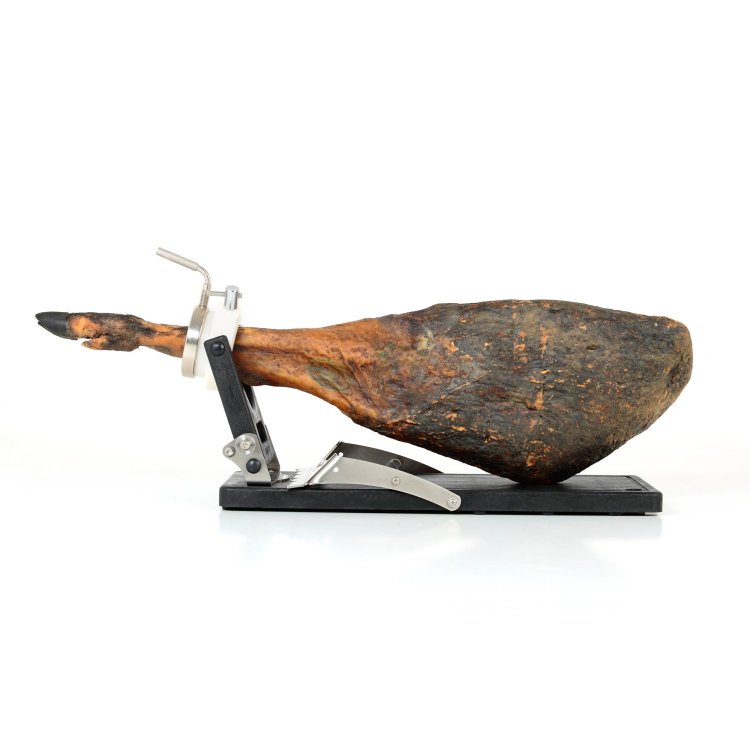 Description of product
Made with High Impact Polystyrene (HIPS), Polyamide (PA), Stainless Steel and Treated Steel.
Its mechanism allows folding it in a secure manner reducing its size.
Great cut versatility, this model features the "JAMOTEC SUPPORT" which allows cutting the ham in two ways: "CLASSIC CUT" or "TRANSVERSE CUT".
Holds the ham in horizontal position.
Travel bag supplied.