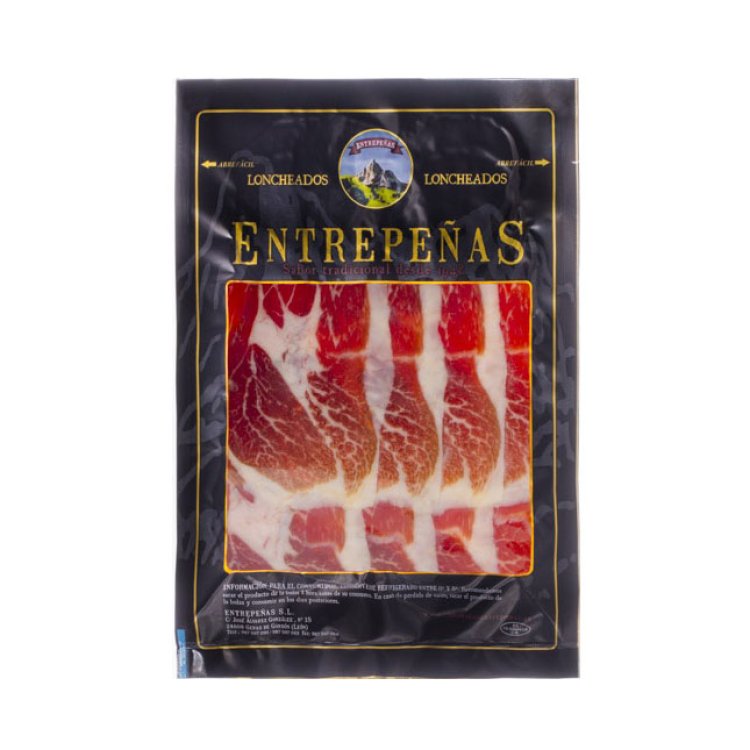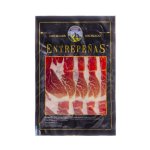 Description of product

The hams produced by Entrepeñas undergo a careful selection and production process and they are now available also in slices. This is a more convenient format for the consumer which keeps all the organoleptic properties of taste and texture of the ham.
The pigs providing us with this delicacy, acorn ham produced by Entrepeñas, enjoyed a mixed diet: during the period of the open range they were fed exclusively on acorns (about 10 kilos per day). Subsequently and until the moment in which they became our tasty hams, they were given special feed of very high quality, derived from legumes and cereals.