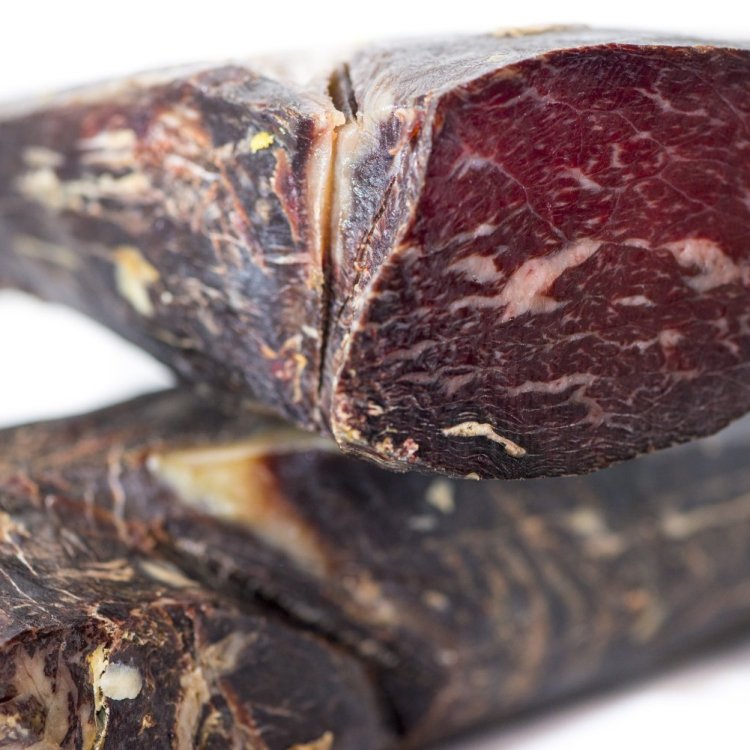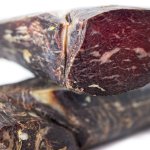 Description of product
This is the flagship product of the province of Leon. Beef cecina Entrepeñas certified since many years as an IGP (Protected Geographical Indication) and very well known and appreciated in Spain and more and more abroad, our "Cecina de León" (beef jerky) is made from the best legs of cattle and undergoes a production process which is unique in Spain and internationally.
This particular type of meat has a characteristic flavor, a not too salty and a tender consistency. The smoking during the process of cure provides a distinctive flavor which supports and enriches the overall flavor.
Each and every meat part used in the production process is certified with the quality mark awarded, thanks to the approval of all requirements in the regulation by the regulatory council of "Cecina de León" which monitors the compliance with the regulation ensuring, thus, the absolute quality of the product.
Ingredients: carefully selected beef meat (A category), salt from the Mediterranean sea and natural oak smoke.
No additives, no préservatives or dyes. Entrepeñas uses only high quality raw materials.
Gluten free