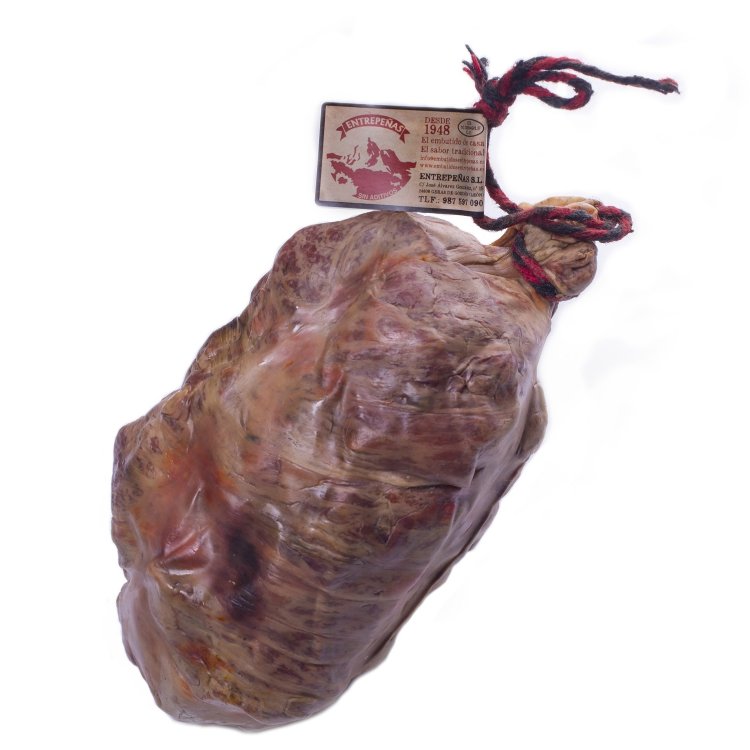 Description of product
Variant of the emblematic "Bierzo region" sausage. It is differentiated due to the addition of tongue and nose to the traditional rib, tail and fleshless bones which are slightly marinated with salt, pepper and garlic and other natural spices. It is then introduced in a pig gut and then gently smoked and semi-cured.
It is traditionally cooked through low heat for two or two and a half hours by adding potatoes and / or vegetables during the last half hour of cooking and it is served with the red sauce obtained by the same cooking process.