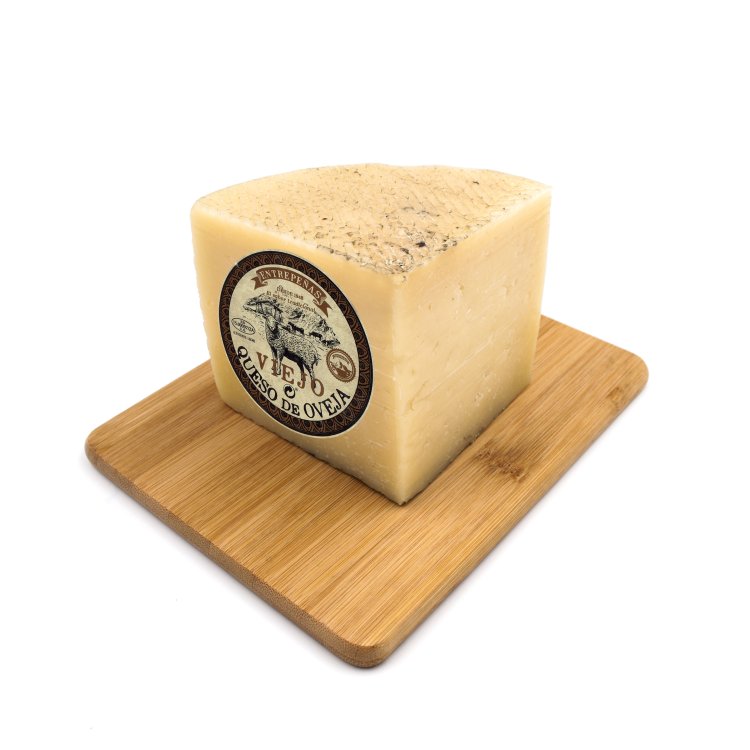 Description of product
This exquisite blend combines cheese from cow and sheep's milk, resulting in a milder flavor than pure sheep's milk cheese. Produced exclusively for "Entrepeñas" by a small cheese workshop located on the outskirts of the city of León, we offer this exquisite cheese mixture of semi-cured cow and sheep's milk of excellent quality sold at its peak of ripeness.
Ingredients
(Semi-cured Product) Pasteurized cow's milk 65% and sheep's 35%, Salt, Rennet and lactic ferments and lysozyme (from eggs)
Pasteurization of milk. Approximate maturation 45 days Solid product, obtained by the coagulation process of cow's milk (65%) and sheep (35%), totally or partially by the action of rennet or other appropriate coagulants, a process that produces the separation of components solids of milk (curd), of liquids (whey) and that has undergone a maturation process for at least 45 days.
< Back